Authentic
features
for next-level camera
positioning
One-Hand Operation
Positioning the camera angle with one hand has never been simpler. FlexTILT Head v3 has no buttons, locks, or knobs and uses edelkrone's one-of-a-kind Constant Friction Technology which prevents the joints from losing grip even after countless adjustments - unlike imitation knock-offs on the market.
Easy Height Adjustment
Instantly adjust the height of your camera without the burden of tripod legs. Simply pull, tilt, and get the exact angle you want, maximizing the efficiency of your production. Don't let your tripod limit you!
Let it stand as a stand-alone
Unlike other camera heads, it is effortless to find the center of gravity with FlexTILT Head v3, especially on flat surfaces where it doubles as a stand-alone camera stand. FlexTILT Head v3 is the best assistant a one-man crew could ask for!
Standout capabilities
to stand you out
Extended Dolly Shots
Increase your dolly in/out range up to 6.7" (17 cm) while recording a video on any slider by fully extending FlexTILT Head v3.
Precise & smooth panning
Easily achieve precise panoramas with pan marking and lens center shifting.
Low angle, high angle or even instant vertical shots
From filming to photography, nail any angle shot in an instant with FlexTILT Head v3.
Works great with
Everything
Attach any mirrorless, DSLR, or compact cinema camera setup up to 5.5 lb (2.5 kg) with peace of mind. FlexTILT Head v3 is also the perfect add-on for edelkrone sliders, dollies, jibs, motorized heads, and camera stands.
Two models
to cover all of your needs.
Find out which FlexTILT Head is right for your camera setup.
FlexTILT Head v3
Carrying capacity


5.5 lb (2.5 kg) or less
Reviews
Find and read inside stories from users like you!
Customer Reviews
Write a Review
Ask a Question
Not yet
Just back from a stay abroad. I discovered the Thing. Looks pretty nice, ingenious system, looks forward to experience.
12/07/2021
Fernando d.

Spain
Un gran invento
Facilita el trabajo. Una muy buena y gran herramienta.
12/03/2021
Phillip S.

Ireland
1st class engineering
Excellent product, and very easy to use. Extremely strong build, and magnetic slot to hold Allen Key is great.
11/29/2021
Bernhard S.

Germany
Worth the price
Very stable, very practical, worth the price
11/29/2021
Keshav M.

Denmark
Unlimited possibilities
Most used edelkrone gear in my shoots. Flexibility offered on this head can be used in so many creative ways. This replaced most of my tripod heads.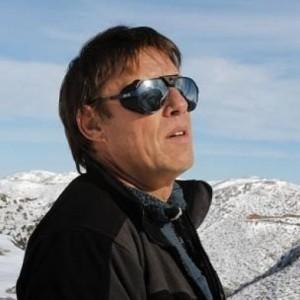 JB
11/14/2021
JEAN B.

Greece
Arca Swiss compatibility would be nice
Nice piece of kit but it would be so much nicer if there was an option for cameras with an Arca Swiss bracket or plate
11/12/2021
John B.

Ireland
FlexTILT Head v3 - review
Delivery was fast and efficient. The product works as promised. The only slight difficulty is getting the setting of the adjustment hex screws just right. It's easy to have them just a little bit too loose or just a little bit too tight. It is a useful device, though.
11/01/2021
Julian W.

Germany
Works as expected
High quality construction. Usability needs a bit of time to get used to, minor adjustments for stability (which is ok because there's no on-config-fits-all). Delivery was quick, packaging appropriate.
10/29/2021
Giovanni M.

Switzerland
Very high quality
This tilt head is of very high quality and a great deal for the price. The included hex key to adjust the bolt is a great added touch
10/27/2021
Guus V.

Netherlands
Magnificent
As expected aver universal tool
10/20/2021
Frank M.

Denmark
Everything worked perfect.
Delivery on time. Perfect Quality
10/17/2021
Herr R.

Germany
A cool thing
A nice think. It keep the camera steady and stable. On the same time it allows an easy tilting and shifting upwards. It is very solid but not heavier than a regular tripod head. For photography it is very handy, too, especially when shooting vertically.
10/06/2021
Jari S.

Finland
Perfect match
High quality and excellent usability!
10/05/2021
Franco A.

Italy
good choice
high quality, good movements, strong enough
09/28/2021
Jan P.

Germany
A simple yet robust solution
Really love the build quality of the product. It helps me to use my slider in a very simple and elegant way. What took me minutes before with a ball head before is now a matter of seconds. Happy to have spent the money on this and not a cheap knock-off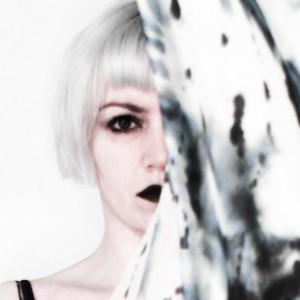 KK
09/28/2021
Ksenija K.

Croatia
Great purchase
I am very happy with the tilt head and the customers service was splendid! Thank you!
09/22/2021
roy v.

Netherlands
Should have gotten it earlier
Had been looking at the Flextilt head for close to a year, never got myself to order it, despite great experience with other Edelkrone hardware. Bought the flextilt a while back for a project that involves lots of interviews and thought it might save some time adjusting tripods, and such. And so it does: rock-solid hardware, even with heavy cam/lens combination. Have been using it in every interview from day one that it arrived.
09/10/2021
Svetlin V.

Bulgaria
Great purchase!
I couldn't be happier with my order! Versatile and durable. Great product!!!
09/07/2021
Dario D.

Italy
Good
It looks a good solution if you do not need to move often the position. Move the plate is very hard.
09/03/2021
Gerardo S.

Germany
Innovative Titling Camera Head
This product is very helpful and innovative! It is very useful for architectural and landscape photography. At first, a little tricky to work on but when you get the heck of it, then it is very easy to use and can do a lot of fascinating angles/tasks that a normal tripod can do. Quality wise is durable and portable. Delivery is on time.